Transform your shadows

-

transform your life.

'

Persephone

's

Journey

: How to get out of the Darkness to the Light online SPECIAL course for WOMEN with its 5-WEEK COMPLEX AWAKENING PROGRAM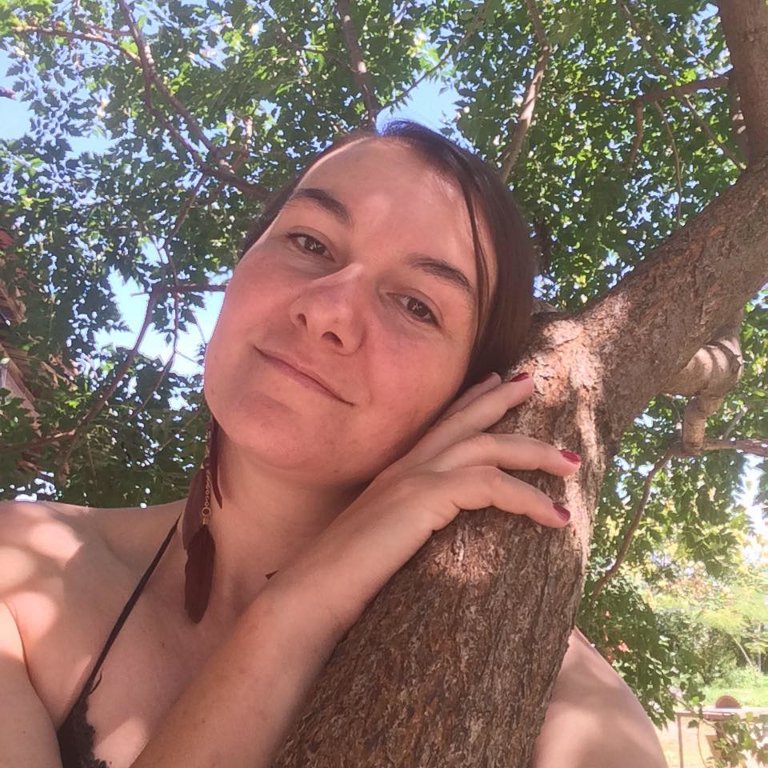 I'm

Theresia Valoczy

,

the

author of

the No.1 bestseller

The

Journey of Persephone: How

t

o Get Out of Darkness

In

to Light.
I wrote the book with the goal to raise people's awareness of an important topic: the world of a woman wounded by the Patriarchate.

It was my goal to call for healing wounds (as Queen Afua calls it). Let us heal wounds from being raped, abused, social, religious, family expectations; for women who are in need of all forms of wellbeing, for our sisters, and give support towards the light.
In the book, in addition to a short description of the method, you will find the stories of 5 amazing women who shared the events of their light, encouraging others to change their lives.
It is an infinite joy for me that the book is on the Goodreads Choice Awards 2017 list.
After the book appeared, several people asked how to apply the method in everyday life. How can you transform the shadows into a blessing, how can you go from kidnapped Kore to Goddess Persephone?
I would like to answer this quest in this short introductory course.
I remember my first abduction. I was humiliated, injured, dirty, lonely. (I was afraid of men.) In my first "abduction" I experienced the total disappearance of my femininity. I had kept my feelings to myself and didn't talked about them for a long time.

I remember my second abduction. I felt unlucky, disconnected. My circumstances were inadequate;(I considered my circumstances a problem. (I lived on a farm without electricity for 4 years.) I had no money saved, so I did not know what to do...
I remember my third abduction. I'm a woman. I have a husband and I have a child. I had no chance to realize my dreams. I'm Hungarian, English is not my mother tongue, so how could I become who I would like to be?

I've been struggling with lack of confidence and worthlessness for years.

After a few years, I understood the miracle of my mind, the laws of the universe,
And by studying mythology and matriarchal cultures gained a deeper insight into the events and beliefs that had prevailed in my life.
How many women now live their lives being afraid of something?
How many women are unhappy?
How many women are living in captivity of their shadows?
How many women are afraid of fear full of thoughts, female illnesses against the violence and humiliation committed against them?
How many women are living their lives, having lost contact with their Source, their Goddess, their self, and real personality?
They're afraid of men because they were raped, abused, humiliated…
They fear that to become real self-does not meet religious, social, family expectations; if their light is brought to light, they'll be punished for it.
They fear that they won't break through in the world because of their childhood.

They live in the belief that they do not deserve good lives, happiness, richness, love, joy.
They live in the belief that they cannot do anything about their suffering and suffering fate.
Have you ever considered how much deep pain the injuries suffered in the patriarchal society cause to women? Do you remember learning about the matriarchal culture in history lessons? Violence was not known in this culture.
How can the soul of an injured woman heal the most effectively?
Which method is most enjoyable for everyone? If the wounded woman turns inward, escapes, plays a subordinate role and blurs the thoughts of fear and darkness around her, or if she goes on the journey of a Goddess Persephone, turns her shadows into blessings, returns to the Goddess / Source, and finds wisdom that will support others?
When a woman leaves her shadows, everything glows.
Everything becomes brighter and more beautiful. When a woman's womb is healed, the world heals.
Relationships change with the awakening journey of the woman, the communication becomes deeper and wiser.
She becomes a gentle life leader who completes her magical life, and everyone will benefit.
Kore / Persephone as an archetype of a vulnerable Goddess that appears in our lives.
However, this vulnerability only lasted until awakening. At the time of awakening, Persephone became a transforming goddess with deep spiritual understanding, the ability to forgive, recognition of the Divine Purpose, and the curse of the healing woman giving us the inner knowledge of alchemy.
Yes.
Persephone's vulnerability is a shadow of the Queen of the Underworld in the process of becoming a healing woman - a spiritual journey which becomes a blessing.
I will give you an introduction to the method used on this journey.
It is about how you can step out of the shadow into the light; how to dissolve and cure yourself of the pains of your "getting up" (rape, bullying, socio-religious and political expectations, etc.).

The magic is accomplished by shaping your shadows into a blessing that blurs the world.

In my sanctuary of Akasha, I meet my Spirit Leaders on a daily basis. I research mythology, myths about Gods and Goddesses, the universal laws.

As a result of this magical communication and research was born the first Persephone book in which you will find a brief introduction to the method of creation, the life stories of 5 women, and how they went out of the shade into the light.

And now let's briefly see what you can learn from the online course:
- Know your shadows
- Understand them more deeply
- Recognize the power of forgiveness
- Discover your Divine Purpose
- Change your shadows into blessings
- Understand the ideas of patriarchy and matriarchy and their impact on everyday life
- Recognize the 4 seasons of a woman's awakening
- Get to know the women around you and understand their behavior
- Get to know the woman's personality type 3 which is important for Persephone's journey.
IF YOU PURCHASE THE JOURNEY OF PERSEPHONE BASIC ONLINE COURSE, YOU WILL GET THREE BONUSES:

THE ISLAND OF FORGIVENESS (meditation mp3 Value USD 9.00)
THE FLOWER OF MANIFESTATION (meditation mp3 Value 17 USD)
JOURNEY OF PERSEPHONE WORKBOOK (pdf 5 - week complex Persephone's Program Value 39 USD)


How would it feel if you could say that you were able to leave your shadows behind?

How would it feel to wake up and know that you had lived under control?
How would it feel to regenerate the Goddess Fortress and soak up the happy and energetic feeling?
The basic course of Persephone's Journey is available so if you have shadows that hold you back from having a great life, I will share the awakening journey with you.

However, I will not promise you anything.
What can I promise you?
Wellbeing? Happiness? Riches? Joy?
I cannot promise anything since I'll only give you a map. You'll have to go the way.

And if you decide to travel along this map, you will find all that I did not promise.
As you read the book, do the meditations, and use the workbook, your life will change more and more.

The shadows will be transformed and you will relax in the fertile areas of Persephone and join the blessed energies.
As you advance in the course, you'll experience more and more wonders, regain your personal strength, and return to the Goddess's source.
*******Downloadable pdf with BONUS meditations, and workbook(pdf) with the 5-week program

You can buy this course Introductory Price 7.00 USD



ClickBank is the retailer of products on this site. CLICKBANK® is a registered trademark of Click Sales Inc., a Delaware corporation located at 1444 S. Entertainment Ave., Suite 410 Boise, ID 83709, USA and used by permission. ClickBank's role as retailer does not constitute an endorsement, approval or review of these products or any claim, statement or opinion used in promotion of these products.