Attract More Money Meditation Program and Clearing Tools

Dear friend!
I am pleased to introduce the Attract More Money meditation program and clearing tools.
When I worked on cleaning my beliefs about money in a morning meditation,
I saw a spiral. The spiral shone in a wonderful green color, combining a little gold and silver light.
I started going toward its center while repeating the Ho'oponopono phrases...
I walked in and down, and deeper...
I was perfectly relaxed.
I felt light.
I rested in this inner silence and enjoyed the touch of Zero.
When I opened my eyes, I needed to draw what I perceived, the spiral that led to inner silence.
The first symbol slowly formed...
Then the second, and the third...

An inspired message came in response to my question how can I clean the flow of money, how can I help other people to get rid of their financial negatives and raise their financial lives to a newer, more noble frequency.
The symbols were in front of me on the paper.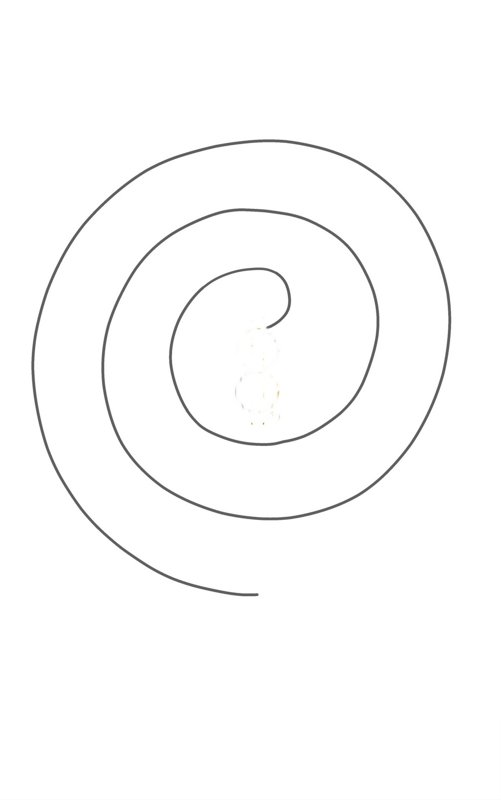 The Spiral and Infinity

Imagine a little card, which is a symbol of cleaning the money path and has the blessing of Ho'oponopono (born in Zero, I gave it a form while repeating the purifying terms) can help you get rid of negative beliefs about money and open the way to abundance...
Imagine that the other two symbols deeply purify and support the expansion of your manifestation of energy...
Imagine!
The symbols help you keep your life exciting and bring new ideas into the embrace of Inspiration, new gates to open for you...
This little card and meditations invite miracles into your life...
Buy it today, use it for at least 30 days, and share your opinion with me and others.
Please! Please! Please!

Do not underestimate the effectiveness of symbols.
If you begin to apply meditation on a daily basis with the right purpose and means and use the special cleaning card, you will witness a constant flow of wellbeing.
Ideas, relationships, books, information, opportunities come up, which lead to the road where real abundance is waiting for you.
Order it today and let it bring miracles into your life!
Let's see what the package contains and what your advantage will be if you actively use it...
The online package includes:
- eBook (pdf)
- 2 symbols with the associated meditation script (pdf)
- 1 special Money Path Cleansing Symbols that can be used as a meditation tool in addition to cleansing (pdf)
- Clear Your Money Path - 8-minute audio recording through deep purification thanks to the Ho'oponopono phrases and the power of the Heart Chakra. (mp3)
What do you need to know about these meditations?

As you listen to the recording, meditate with the symbols and actively participate in the cleaning process, the flow of money will become more lucid and clearer.
Money-related memories and infirmities will be wiped out of your mind and you'll see the possibilities of making money more clearly.
Even though it is an active meditation you can notice that peace and tranquility touch your soul. You can see that you are becoming freer.
Fears and the feeling of need will disappear.
New gates will open before you.
Your vibration level will rise and result in results that match this new frequency.
Do you know why the change comes almost immediately?
"What's in it is out there."

When you change a thought about something, it will also change in the physical world.

The Law of Attraction states:
You get what you think about.
You give yourself energy, it will grow.
Thoughts become things etc
Positive feelings nourish the energy we emit.

"The magnetic field of the cardiac center is 5,000-times stronger than the magnetic field of the brain." HeartMath Institute
""The heart tells the brain what kind of hormones or other elements it can produce in the body.
The heart of our body is the biggest taxpayer. It excites the most powerful magnetic and electric energy available.
It's a similar kind of attraction. What has the same wavelength as our energy becomes the reality in our lives. " Pierre Franckh: Das Gesetz der Resonanz
Atisha was an ancient Tibetan master who discovered that we are images of all the earlier suffering in our hearts. Fears, self-condemnation, etc. enter the heart chakra when inhaled and dissolve there.
In the money purifying meditation, the heart plays an active role.
Another component of meditation is the use of the magical expressions of Ho'oponopono.

These phrases work our minds over the years of information, memories, data, and tune into a new frequency.
With the power of forgiveness, we live in harmony with inspiration, following the inner guidance to change our lives for better and more beautiful.
What can you win with it?
- a great meditation tool
- increase your manifestation energy
- unlock your negative beliefs about money
- launching the flow of money
- the appearance of different forms of abundance (money-generating inspired ideas, etc.)
New thoughts.
New Beliefs.
Abundance. Riches. Financial wellbeing. Financial freedom.
When you are in Zero, you're in touch with the infinite…
undefined
You can buy it for the introductory price of 7.00 USD.

The money-purifying meditations help you to uncover the deeply blocked blocks, and fears and build a new chapter in your financial life. Do not just listen and use to these meditations on a daily basis, but make the inspirational steps for your progress.

While listening imagine the path of your finances being cleansed.
Gates open and everything becomes brilliant.
Your thoughts on money are cleared, the frequency of your vibration increases.
Money is a reaction to this frequency flow to you.
You become a money magnet ...
Powerful money magnet...
When do you plan to experience the abundant cash flow?

When are you planning to lose your negative beliefs about money?
When will you begin to clean up your path to money?

ClickBank is the retailer of products on this site. CLICKBANK® is a registered trademark of Click Sales Inc., a Delaware corporation located at 1444 S. Entertainment Ave., Suite 410 Boise, ID 83709, USA and used by permission. ClickBank's role as retailer does not constitute an endorsement, approval or review of these products or any claim, statement or opinion used in promotion of these products.